Auto Produce Line 2 Heads Viscosity Paste Filling Machine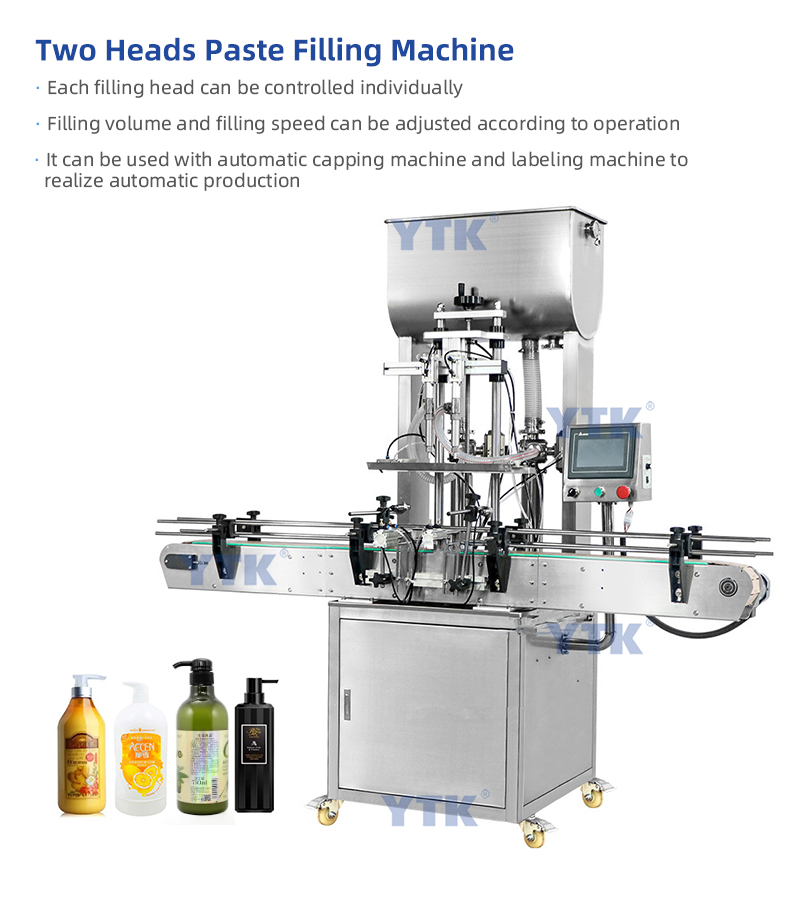 Description
There are several nozzles and customers can control each nozzle separately if they need this.This full automatic liquid filling machine is with conveyor and can be used as one part of production line.These are all help you improve working efficiency greatly.
Filling nozzles with anti-dripping design, we can customize multiple filling nozzle as production needs.Each nozzle of this machine can be controlled separately.






The bottle sensor can be used to detect bottles and prevent from missing or wasting bottles,this ensures the filling accuracy.
High quality conveyor belt makes it smoother when transferring bottles,the size of it is 1990mm*100mm(L*W),we can customize the size according to your production needs

.